Gloves that work as hard as you do
Hi-vis, tactical, and general duty gloves for hobbyists and active professionals
shop the collection
Water repellent shell with waterproof insert
Full suregrip polyurethane palm
Adjustable nylon strap for customized fit

Our gloves are produced in select US and Asian factories, ensuring the highest standards of quality and durability.
We've been serving satisfied customers for over 75 years, and we're proud to keep up the streak of excellence.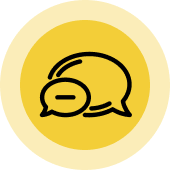 Boutique-Style Customer Service
Our team knows the ins and outs of every glove type, and we're ready to guide you on your purchasing journey.
Velcro closure to maintain snug fit
There's something for everyone
Features, styles, colors and sizes to fit every hand and career

"In over 10 years of selling the GFP gloves, their hi-vis line has been especially popular with our customers. Firefighters, police officers and crossing guards use these gloves daily and appreciate that the GFP hi-vis gloves are high quality and yet still within their budget."
Annette Zelauskas, A2Z Emblems,
Burlington NJ

"We've been doing business with Finger Fashions since 2010, and they're the best selling gloves in our shop. Our customers are always happy with the products and the quality."
Paul Elliott, Ann's Uniforms Otto,
North Carolina

"GFP carries a great line of unsurpassed quality gloves, excellent prices, and amazing service!"
Mike, Allie Brothers,
Livonia, Michigan